Healthcare facilities, such as hospitals, clinics, laboratories, and pharmacies, are environments where cleanliness and hygiene play a crucial role in maintaining the health of patients and medical staff. One often overlooked but essential aspect to consider is the floor skirting or plinth. Roman, a renowned company in the ceramic and granite tile industry, has released an innovative solution to maintain cleanliness in healthcare facilities: Hygienic Skirting.
Key Details of Floor Skirting for a Hygienic Room
A skirting is a minor part of the floor but vital in interior design. It's the corner area located at the junction between the floor and the bottom part of the wall. Although often taken for granted, well-designed skirting plays a significant role in creating a tidy appearance and cleanliness in a room. Floor skirting ensures that there are no sharp angles between the wall and the floor, which could trap dirt and germs.
Related article: Roman Launches 9 Wall Tile Revamp Collections
Especially within healthcare facilities, cleanliness is not merely an aesthetic concern but a significant health matter. Rounded skirting can help prevent the accumulation of dirt, bacteria, and germs that can lead to the spread of diseases. Therefore, it's recommended to use hygienic floor skirting in healthcare facilities.
Innovative Solution for Health and Cleanliness
Committed to quality and innovation, Roman has developed its newest product named Hygienic Skirting. This product is specially designed to meet the needs of healthcare facilities such as hospitals, clinics, laboratories, and pharmacies.
Hygienic Skirting is available in various sizes: 8×30 cm, 10×40 cm, and 10×60 cm. The 8×30 cm size comes in colors like White, Light Grey, and Beige. Other size variants are only available in one color, namely 10×40 cm in White and 10×60 cm in White Bianco.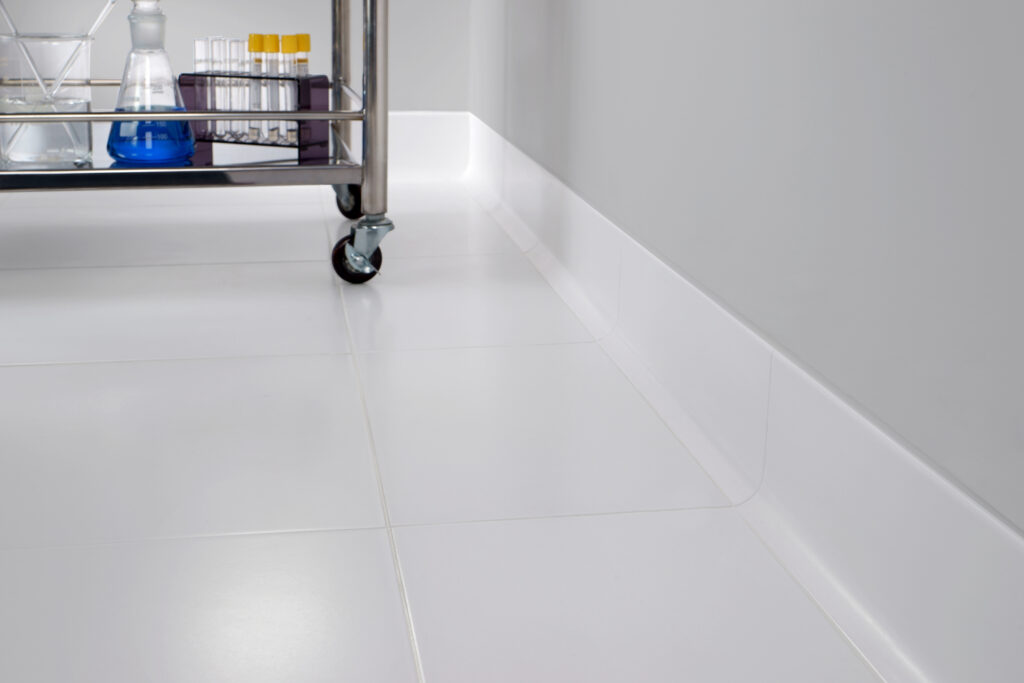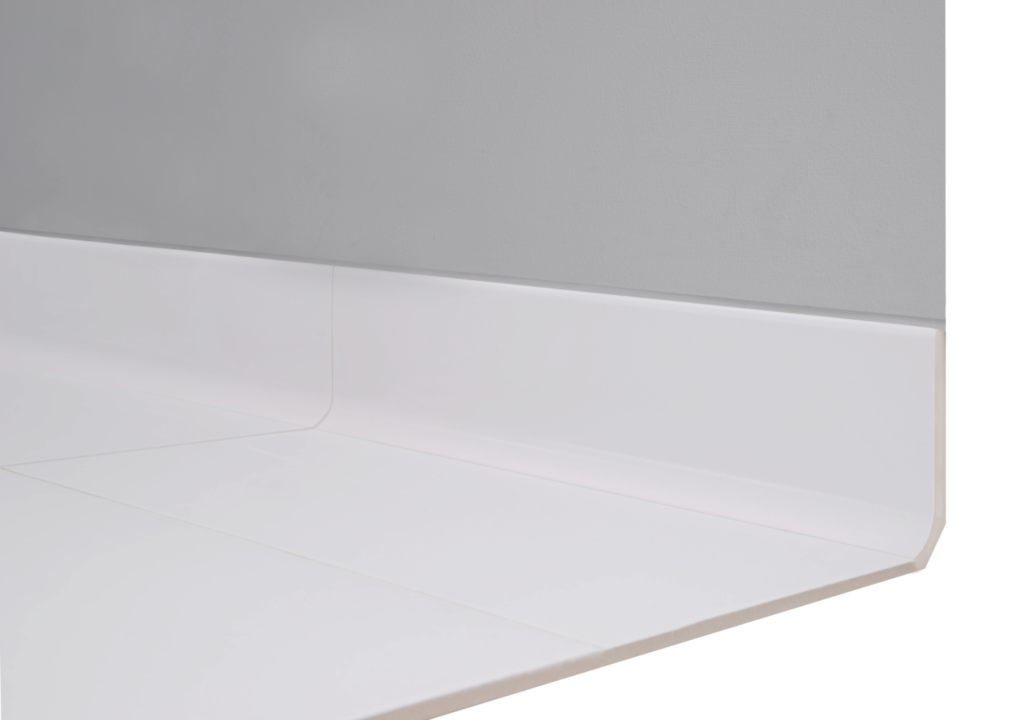 The junction of the floor and wall using Roman's Hygienic Skirting
The curved Skirting design ensures that no dirt or germs can remain at the floor's edge. Cleaning becomes faster and more efficient, keeping rooms always sanitary. The Skirting product complements perfectly with RomanGranit Fitmood tiles, which feature anti-bacterial properties capable of killing germs, bacteria, and viruses.
The curved skirting corners will not become breeding grounds for dirt and germs, thus reducing the risk of disease spread. This is vital in healthcare environments where cleanliness control is stringent.

Skirting White Bianco 10×60 cm (Roman)
Broad Application in Commercial Spaces
Besides being used in healthcare facilities, Roman's Hygienic Skirting is also suitable for places that must always be clean and hygienic, such as restaurant kitchens, food and beverage processing factories, bakeries, and various other places in the food industry.
Roman's Hygienic Skirting is a leading solution to maintain room cleanliness and hygiene. If you're interested in installing Hygienic Skirting for your project, visit the nearest House of Roman showroom in your city. Cleanliness is an investment in health, and Roman helps you achieve it more easily.