The bathroom is a very essential room in a house. According to a survey conducted by B&Q in the UK, the average adult can spend 416 days in the bathroom bathing, showering, shaving, moisturizing, even replying to e-mails and reading favorite books.
Not surprisingly, the comfort and beauty of the bathroom is something that is important for the occupants to pay attention to. Minimalist bathroom designs are also popular and likened by many people. Moreover, the simple, functional, and neatly arranged design of this minimalist style can make the room look clean and wider. Here are some interesting tips and ideas for friends of Roman who crave a minimalist bathroom design.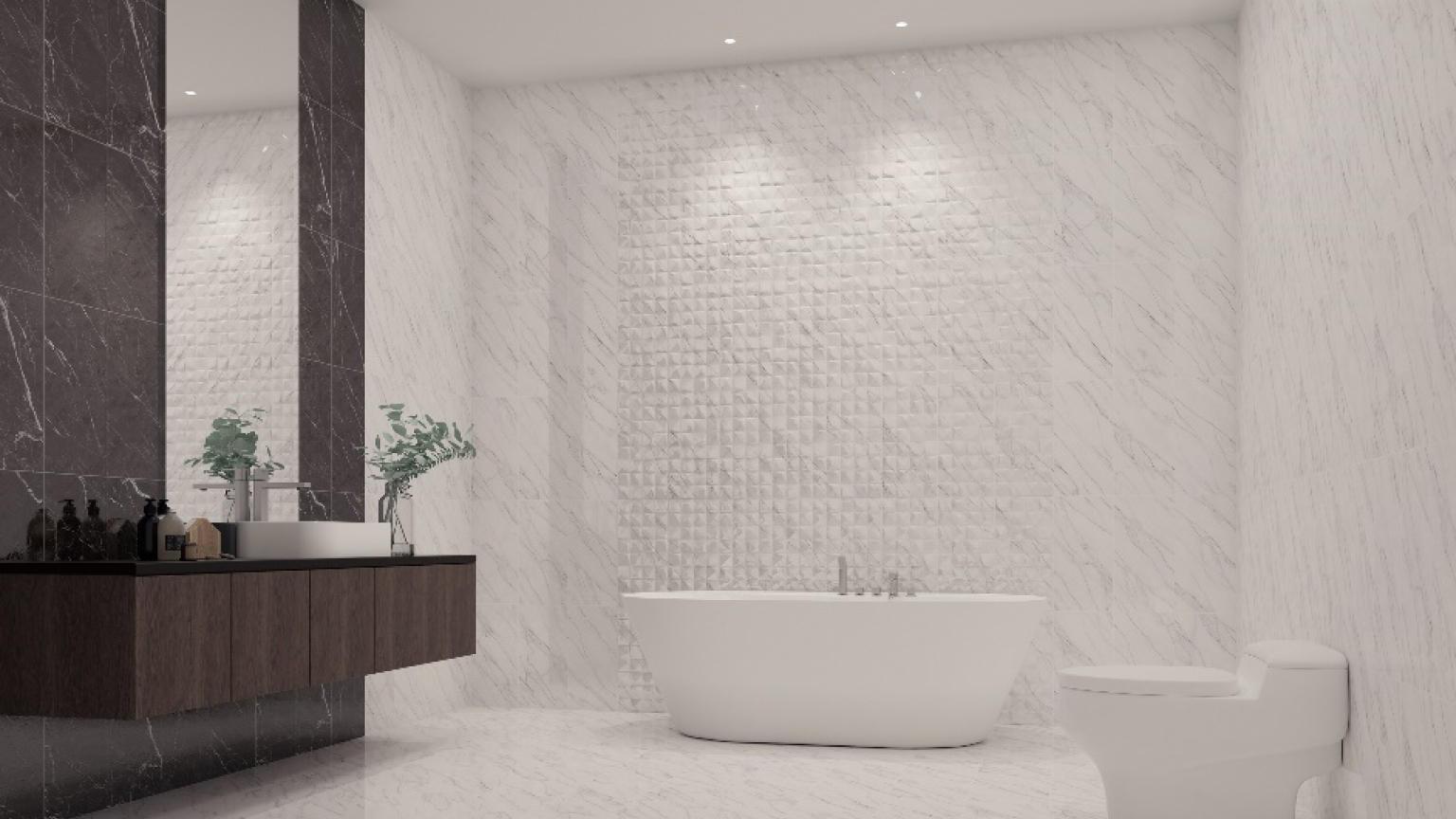 1. Use neutral colors
Choose neutral color tiles as the base color that fills most of the bathroom walls and floors. Examples include the 25 x 50 cm dTeramo Bianco base tile which is installed on the right side of the bathroom above and the 25 x 25 cm dTeramo Bianco matching tile that fills the entire bathroom floor. This neutral and bright color makes the bathroom look more spacious and clean/hygienic.
2. Combine with contrasting textures and colors.
Try mixing neutral tone ceramics with ceramics with other designs or with different colors, such as contrasting tiles, or decorations with simple accents. The black color dTeramo Nero 25 x 50 cm on the left wall brings surprise element to the bathroom which is dominated by its bold colors. You can also combine three-dimensional structured ceramics, such as the dTeramo Carrara 25 x 50 cm on the wall area behind the bath up.
3. Add natural light
In order for a minimalist bathroom design to be maximized, friends of Roman can also add a window that functions to increase natural light from the sun. That way, the bathroom will feel open and bright.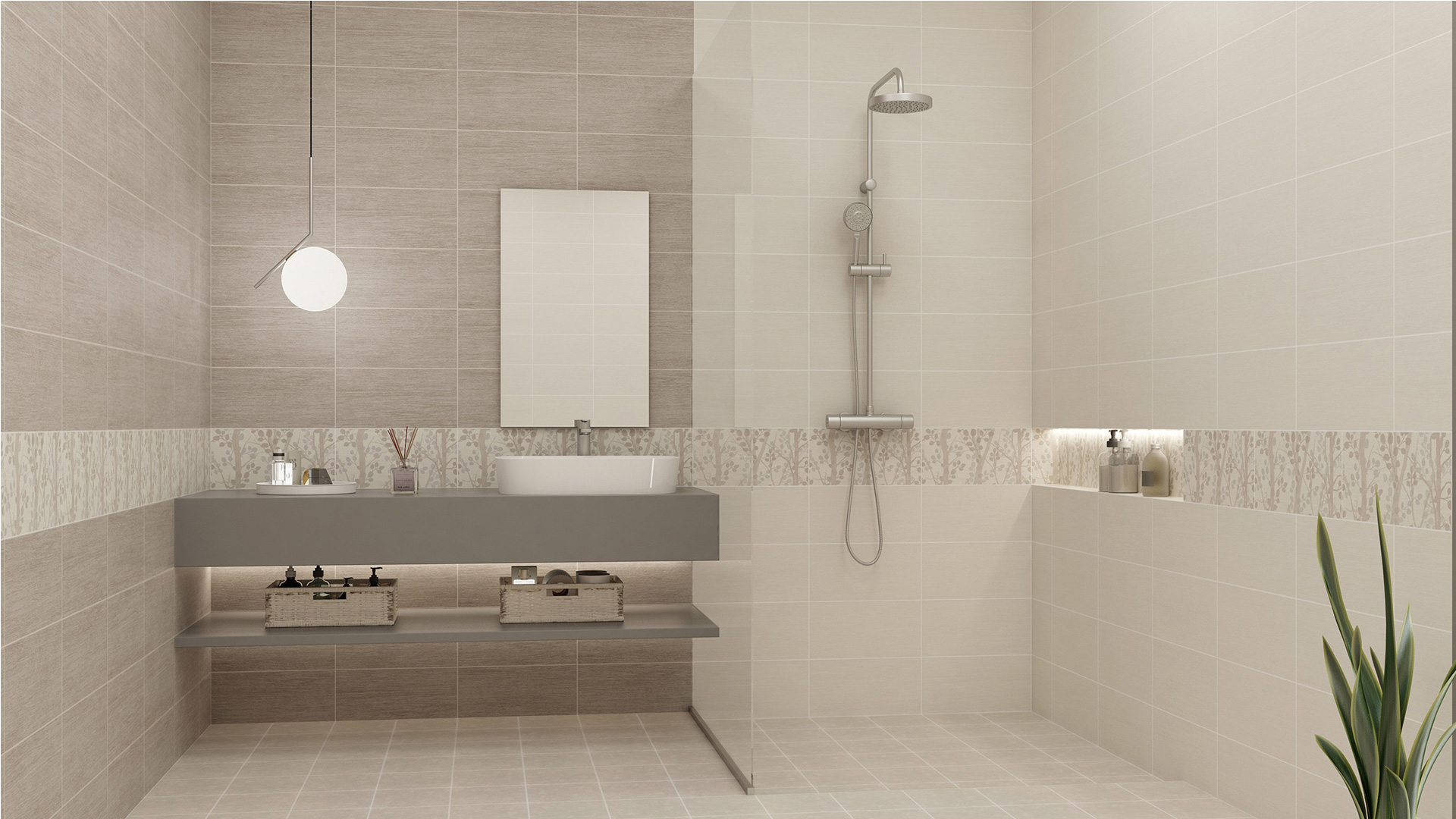 4. Don't overdo it
Prioritize function in choosing what items need to be in the bathroom. Keeping free space in the bathroom area is one way to realize a minimalist bathroom design. Always remember, that minimalism cannot be separated from the famous thought of a world modern architectural figure, Ludwig Mies Van der Rohe, namely "Less is More" which prioritizes open space and simplicity.
Well, friends, have you found inspiration for a minimalist bathroom design? Now is the time to realize your dream bathroom with various collections that are suitable for your dream minimalist room design. Don't hesitate to see the complete collection here or visit the House of Romans located throughout the main cities in Indonesia!