To meet the demand for luxurious and exclusive flooring, Roman introduces its latest porcelain tile collection called RomanGranit Brilliance. This latest collection presents a precious stone motif with bright and sharp colors.
Brilliance consists of three collections named dMarble, dGemstone, and dBologna. These flooring products are inspired by the beauty of precious and luxurious stones that are limited in availability worldwide.
However, thanks to Roman's advanced technology, the precious stone ambiance can be embodied in high-quality porcelain tiles. These glossy surface collections come in the very popular size of 60×60 cm.
"This time Roman introduces Brilliance as 3 porcelain tile collections inspired by precious stones and designed with colorful and strong marble and stone appearances. This product complements other Roman collections that have been released previously," said Jimin Suman, General Manager of PT Satya Langgeng Sentosa (Roman).
RomanGranit reproduces the aesthetic values found in natural stone and refines them into non-porous and durable porcelain tile products. Besides being readily available, Brilliance porcelain tiles are easy to install and maintain.
True to its name, dMarble showcases the natural elegance and luxury of marble stone with four variants: dMarble Snow, dMarble Tropical, dMarble Arctic, and dMarble Savannah. The hallmark of this porcelain tile is contrasting patterns combined with a white base color.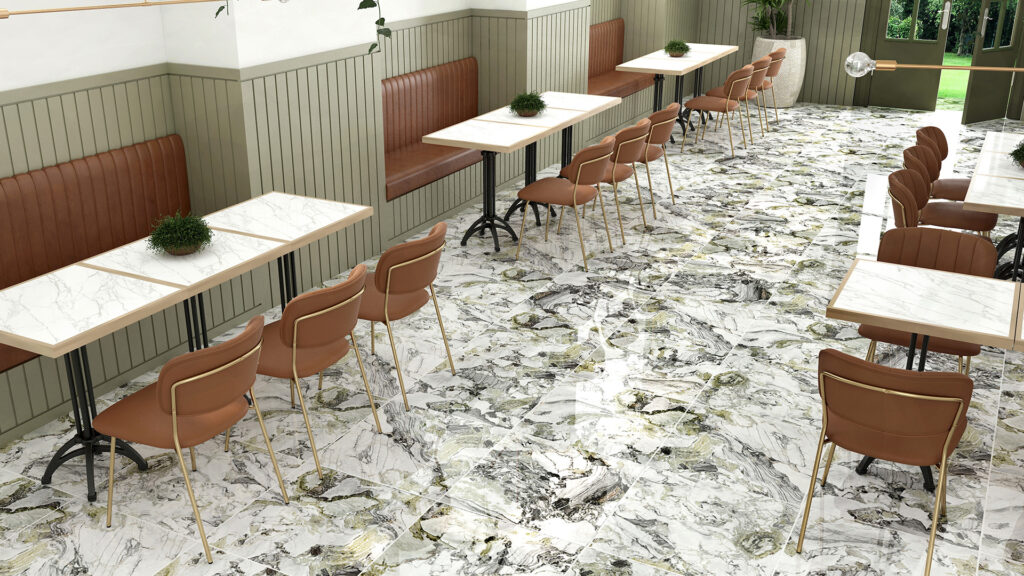 Next, dGemstone replicates the beauty of classy gemstones. Four variants in this collection are dGemstone Opal, dGemstone Blue, dGemstone Forest, and dGemstone Noir.
Meanwhile, the dBologna collection offers an artistic touch of terrazzo nuances combining brightly colored natural stone fragments against a gray background. dBologna Portico is the only variant in this collection, representing the unique feel of the city of Bologna, famously known for its porticos.
RomanGranit Brilliance can be used both for flooring and wall coverings in residential and commercial buildings such as hotels, apartments, offices, retail stores, restaurants, or cafes.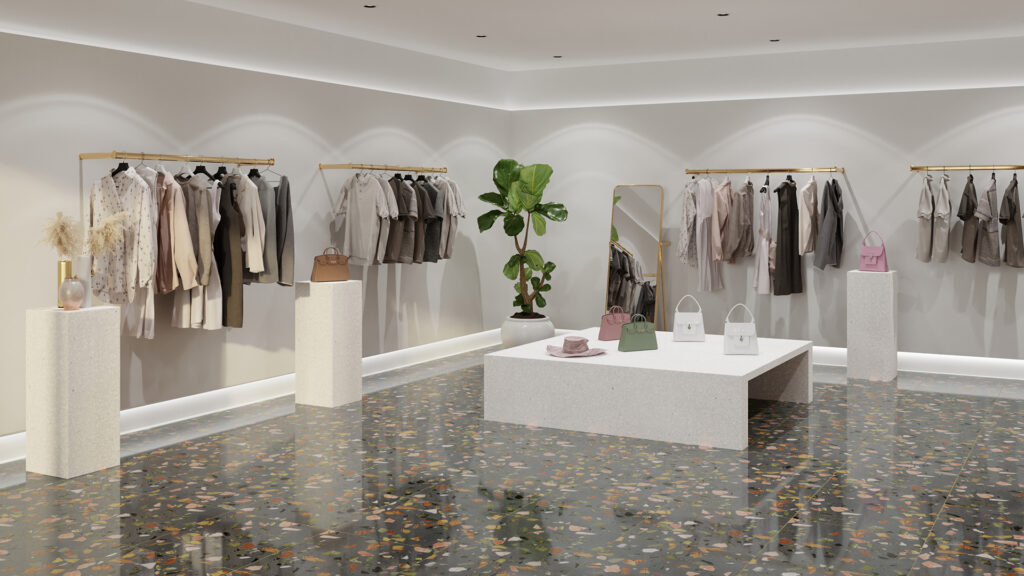 RomanGranit's innovative inclusion ink technology creates sharp and vibrant colors on each Brilliance porcelain tile, presenting the beauty of rare stone with color clarity hard to achieve with other printing technologies.
Roman is a domestic product brand with internationally recognized quality. This is evidenced by RomanGranit product exports reaching 90 countries worldwide for over 35 years. Roman is also the only Indonesian porcelain tile and ceramic brand that regularly attends Cersaie – Italy, the most prestigious ceramic exhibition in the world.
Roman was established in the 1970s. The industry manufactures porcelain tiles and ceramics at factories located in Balaraja Tangerang and Mojokerto East Java. Roman produces the highest quality products that set the benchmark in the current market.
Find the latest and most comprehensive Roman collections at the nearest House of Roman showroom in your city. Roman products can also be found in marketing networks spread throughout Indonesia. Note, the RomanGranit Brilliance collection is currently only available in the regions of Java, Bali, and Medan.