In this 5th webinar, Roman presented speaker Dhandya Dondon Basuni, IAI who is the principal architect of the consulting bureau DSI Architect.
The theme of the webinar which was held on November 18, 2021, was "Rooms and People from an Architect's Perspective". Dhandya Dondon Basuni, IAI shared about the architectural design process that always involves ego and ideal aspects, both from the architect and the client.
Architects have knowledge and wisdom about space and buildings (which have limitations), along with taste. While the client has a sense of ownership as well as taste. Taste is formed from our habit of seeing something. With these different backgrounds and paradigms, architects and clients are united in one project. Between ego and ideal architects and clients are fighting for each other's place.
What finally materialized in the design was the result of a struggle between the two. Interviewees tell how a design idea is formed from a series of ideas and human desires. He gave an example of two residential projects that have been completed.
Participants can see how the design process occurs, including tips on finding the most appropriate design for the client and the design decisions themselves. Participants were also taken to walk around into a dwelling called DAK House.
In this dwelling, the owner's needs are poured into a floor plan that elaborates on ideals and ego.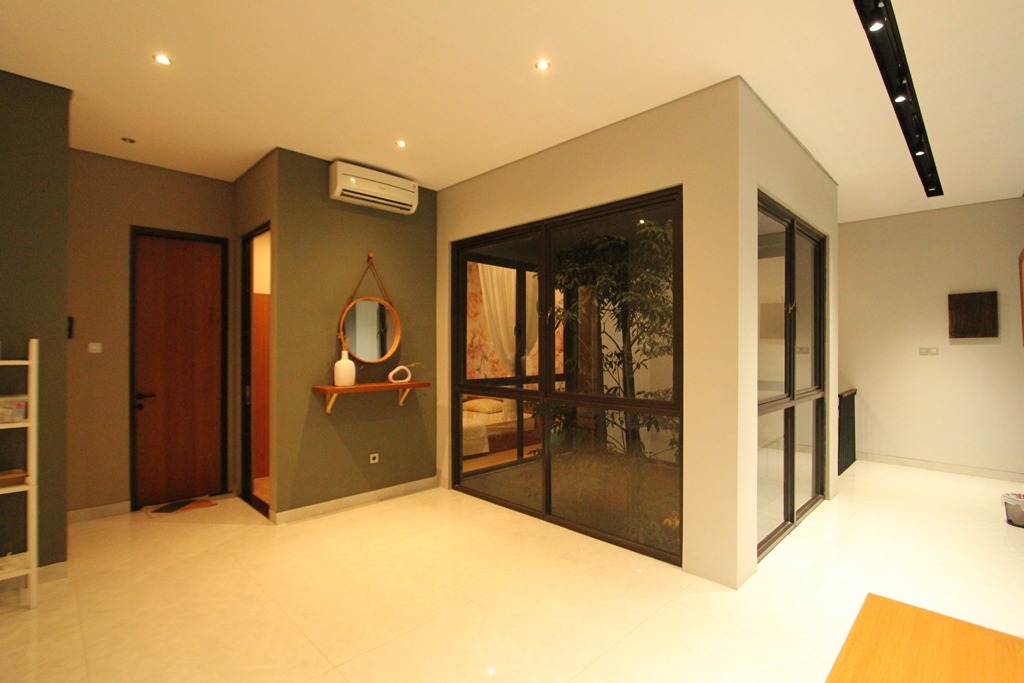 In this living room area, for example. Because there is a good view right on the 2nd floor, the owner wants to make the living room a place to channel his hobby, namely painting. The architect keeps a function of the room from being in vain and can provide space for the owner to move.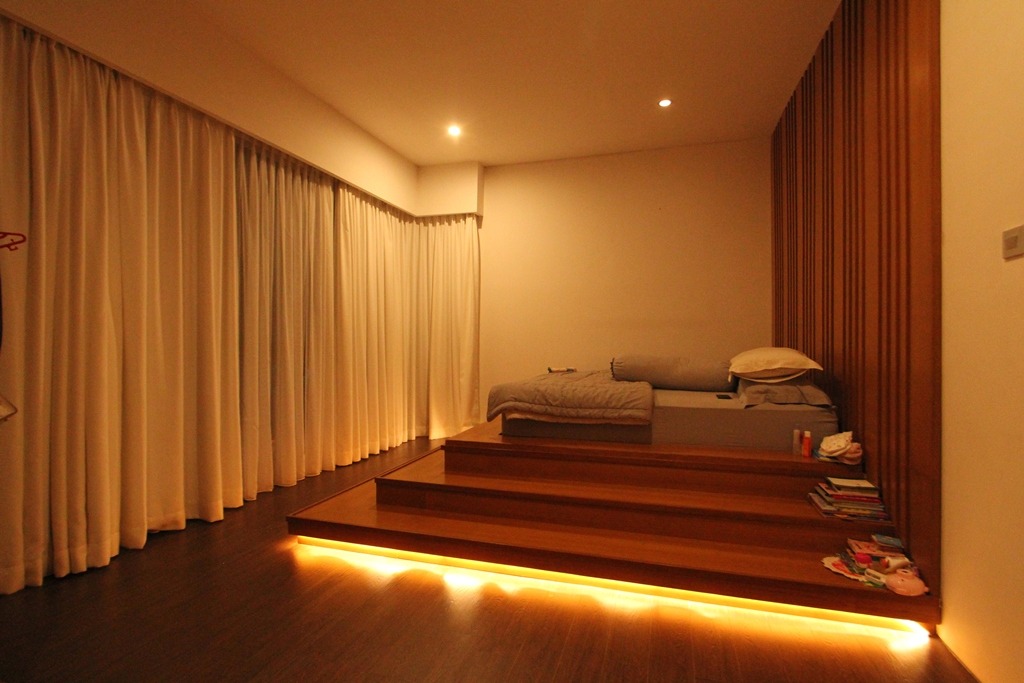 Meanwhile, in the master bedroom area, it is designed to be very unique with terraced steps. This has its own philosophy for architects and owners where sleep is the most awaited after a full day of activities, so the mattress on the steps means an achievement on that day. This room also seems to be able to provide comfort for its owner, by facing the mattress to the window and not placing the television in this room.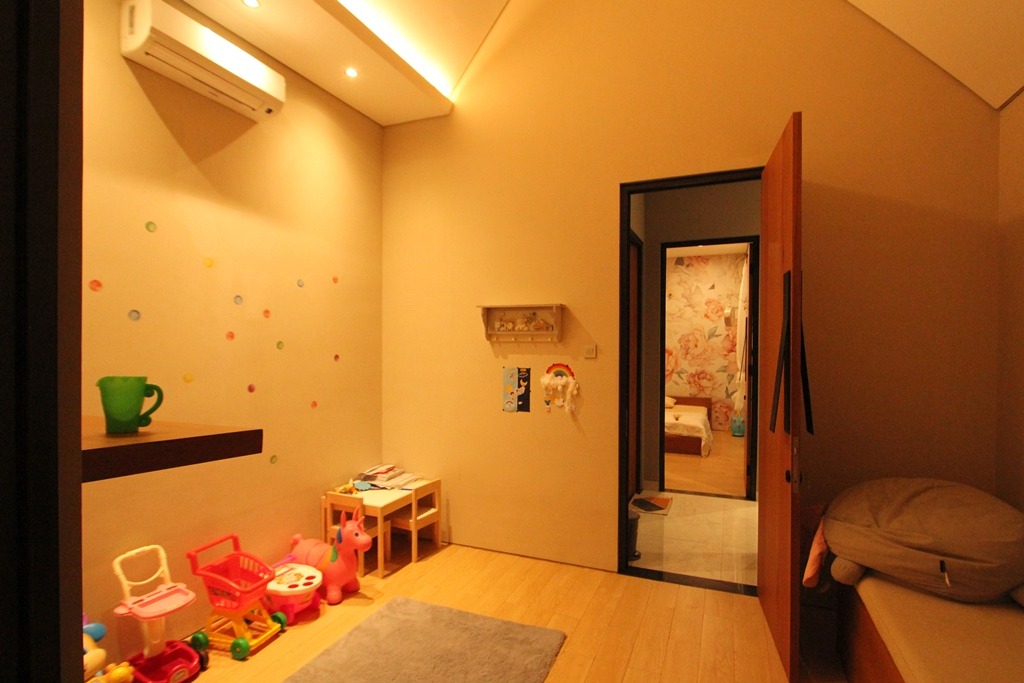 Talking about the floor finishing materials used, the DAK House room uses RomanGranit wood-patterned floor finishing, namely dBalsa Pine 60×15.. Besides being easy to mop, the realistic wood motif is the reason behind the choice of material.
The event which lasted approximately 2 hours was enlivened by many questions from the webinar participants.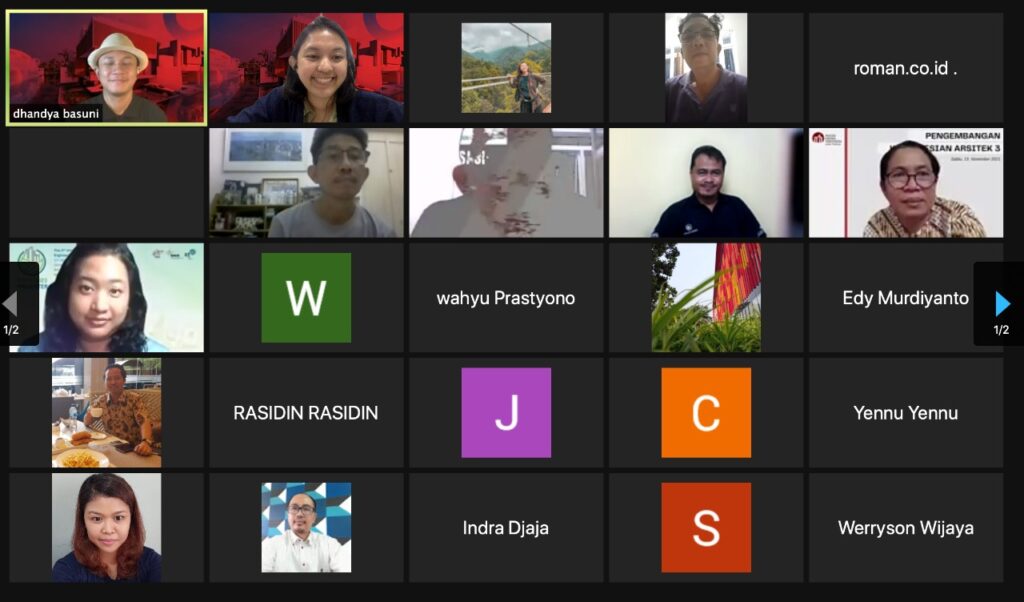 Getting to know Dhandya Dondon Basuni
Becoming an architect is Ar. Dhandya Dondon Basuni, ST., IAI 's dream since childhood. This profession gives great meaning to him and the environment.
The architect who is fondly called Dondon has greatly admired Bung Karno from a young age. It was his father who introduced him to the figure of Bung Karno as an architect and this made him interested in choosing architecture as a profession. Dondon believes that the profession as an architect not only helps service users in realizing their dreams, but also has an impact on changing the paradigm of the era and culture of a person, group of people, and even the world.
Each project Dondon handles presents new challenges that he must solve in terms of design. For him, knowing and analyzing the life of someone we didn't know before was a very interesting experience. In the DAK House residential project, for example, what we see in the house is the result of a long process of processing between the architect and the client. Architects try to understand the needs and desires of clients through discussions which then produce design decisions that are visually visible through the house. Dondon feels that the architect must know what the client's basic desires are, we must look for this because sometimes his desires are hidden or change. In this house project, there are 2 client wishes that tend to remain from start to finish, namely wanting the front to look spacious, and then wanting a large garden that is visible from the dining room.
Almost every residential project he has designed uses Roman products for the floor coverings. According to him, Roman tiles have very good quality and continue to innovate through a large selection of products. As an architect, Dondon felt spoiled by the wide selection of Roman tiles. "I am 'subscribed' to RomanGranit products with wood motifs, such as dKanvela, dBalsa, dCalavera, and dSherwood," he said. In addition to handling several private residence projects, Dondon is currently working on industrial and commercial estate projects. There are times when when the project is in progress, new ideas emerge to change the design and the idea is approved by the client, whereas usually the new idea is closely related to the final material or finishing, such as floor coverings, paints, and others. From that experience, Dondon realized that an architectural work sometimes does not have an ending story: that's the never ending story for us to do some architectural works.
Want to know what knowledge and interesting things are shared by Ar. Dhandya Dondon Basuni, IAI at Roman Webinar #05? Click here to watch the full video!
Don't miss other Roman Webinars. Stay tuned for the next Roman Webinar event on Instagram @roman.co.id. Do not miss it.