Choosing the right building materials will make our homes healthier and reduce the risk of being exposed to harmful germs. Since the COVID-19 pandemic, health has become a top priority for everyone. The pandemic that has lasted for the past two years has increased public awareness of the importance of healthy and clean living.
Housing management is also no exception, people are now more aware that housing is not just only pleasing to the eye, but must be sanitary as well so that everyone can freely carry out activities comfortably. A healthy house must meet several criteria which include aspects of airing, lighting, spatial planning, clean and dirty water channels, and appropriate building materials.
Building materials that meet the healthy criteria are not made of hazardous materials and do not cause the proliferation of pathogenic microorganisms, such as viruses and bacteria. In terms of floor finishing materials, RomanGranit FitMood Antibacterial is here to complement your healthy lifestyle. Use it in all residential and commercial areas, so you can move safely without worrying about being exposed to harmful germs.
FitMood Anti Bacterial Technology
People have various choices in determining building materials that meet healthy criteria. Currently there's materials that can eliminate various kinds of bacteria, microbes, and other harmful organisms. For example, FitMood's RomanGranit floor finishing contains materials with antibacterial abilities that have been scientifically proven to eliminate bacteria up to 99.9%, such as Escherichia coli, Staphylococcus aureus, and other disease-causing bacteria. The antibacterial properties of this granite tile are obtained because the surface is coated with Silver Ion Technology glaze according to the JIS Z2801:2010 standard, which has been tested at Laboratorio Anayco, Malaga, Spain.
With the Silver Ion Technology, germs nor bacteria cannot grow more and will die by themselves. Protection from Silver Ion Technology lasts for 24 hours, non-stop. Even though it comes with anti-bacterial technology, RomanGranit FitMood antibacterial still prioritizes quality in its every item. This Antibacterial FitMood RomanGranit still has very small pores so it is not easily infiltrated by dust and germs, making it easier to maintain. You can clean these granite tiles by using ordinary floor cleaning products for daily maintenance.
In addition to housing, the FitMood collection is suitable to be installed in public facilities areas, such as hospitals, cafes, schools and offices that prioritize the hygienic aspect of a room.
Healthy & Comfortable with FitMood
The RomanGranit FitMood collection has 7 different motifs that friends of Roman can choose from, there are dKalmar, dVisby Natural, dCervinia Classic, dCalcite Bone, Iceberg White, dLinosa Cream, dLinosa Grey. The following is the inspiration for installing RomanGranit FitMood Antibacterial for residential and commercial areas.
Suitable for Modern Lifestyle
For a modern or minimalist interior, use dLinosa Gray which has a rock motif with a matte surface and a combination of black and white dot accents.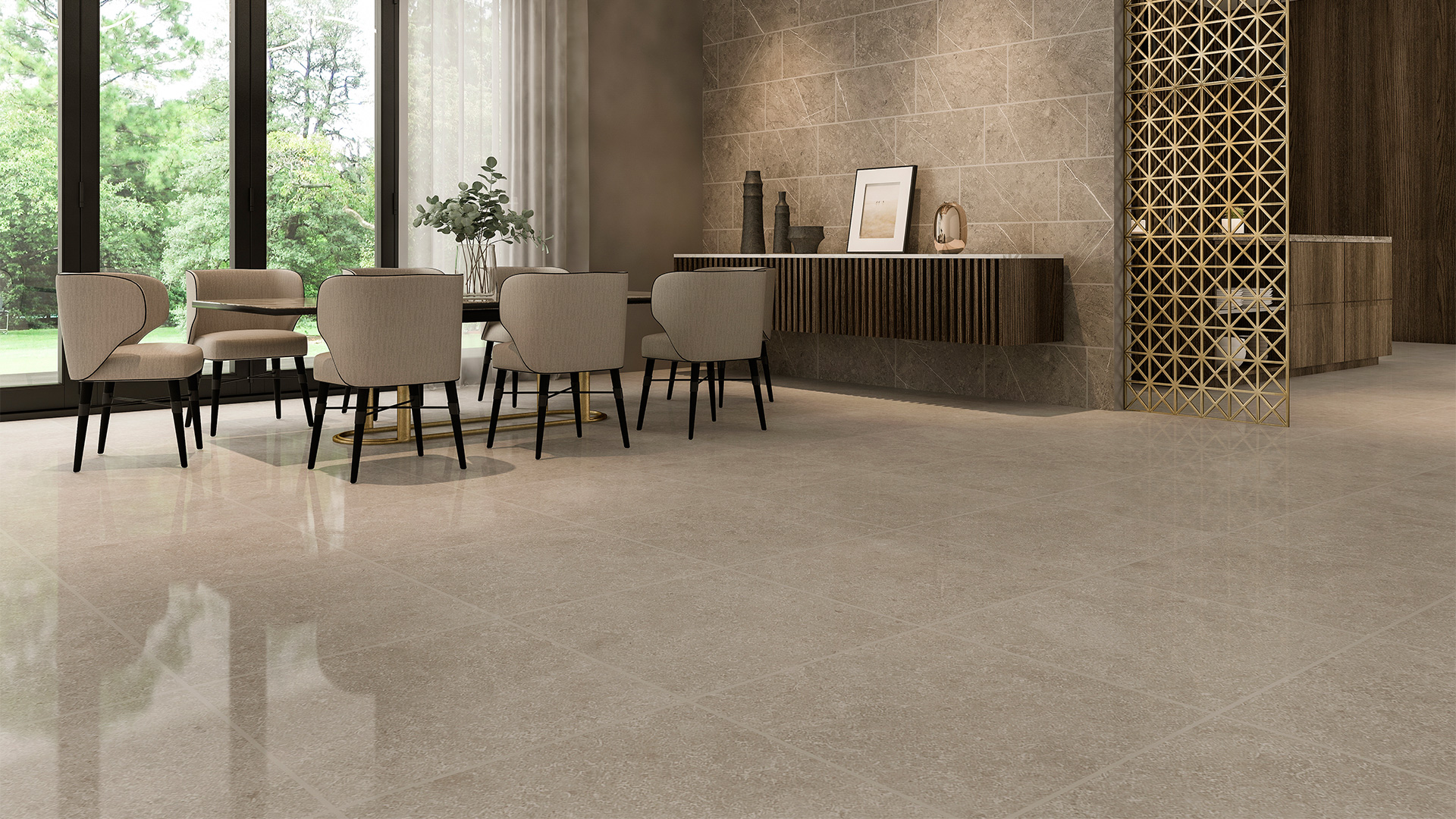 Free All Day Activities, The floor with dLinosa Cream tile finishing with a rock pattern allows your little one to explore freely with their favorite toys, while still being protected from bacteria and germs that cause disease.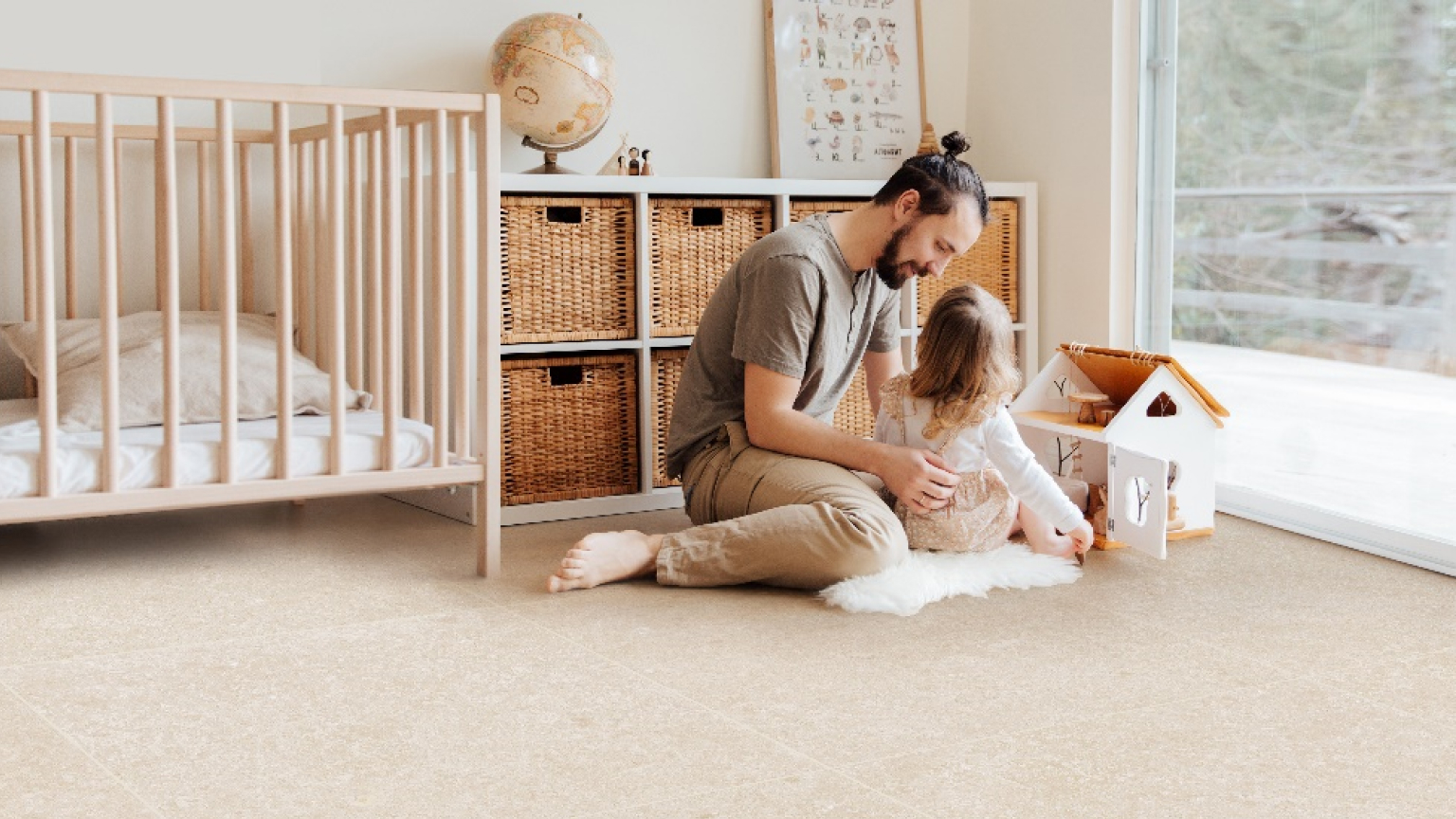 Healthy with elegant design, If your room has a classic concept, then dCervinia Bianco is right for finishing the floor. This granite tile has a white marble pattern with a combination of gray and brown fibers giving a luxurious impression.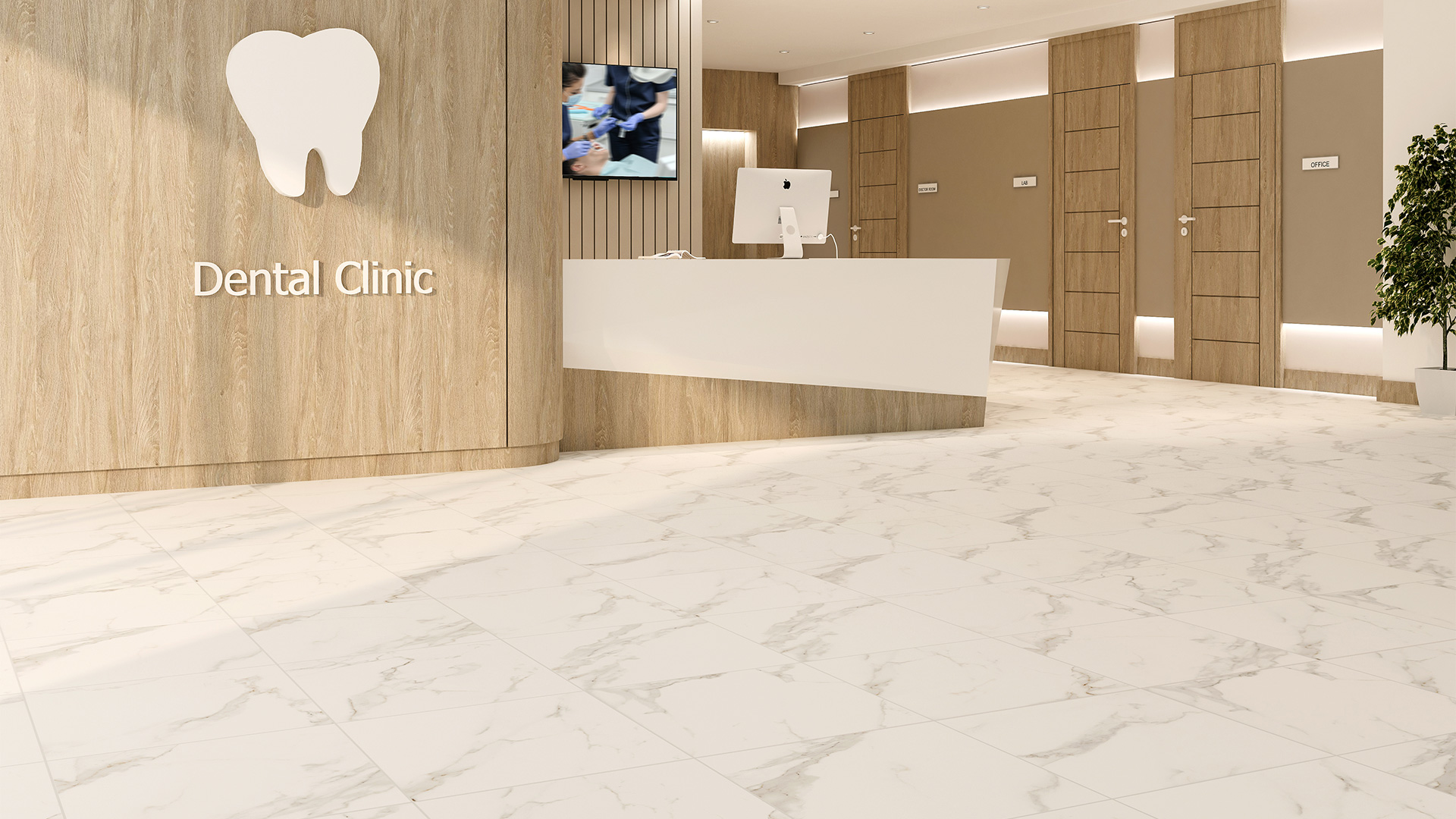 Italian-style luxury accommodation, You can also get Italian-style residences that highlight luxury with RomanGranit FitMood Antibacterial with the dKalmar collection which has a white marble design of the Arabescato type with marble veins with character. This marble pattern can be arranged randomly and not repeated so that it displays luxury.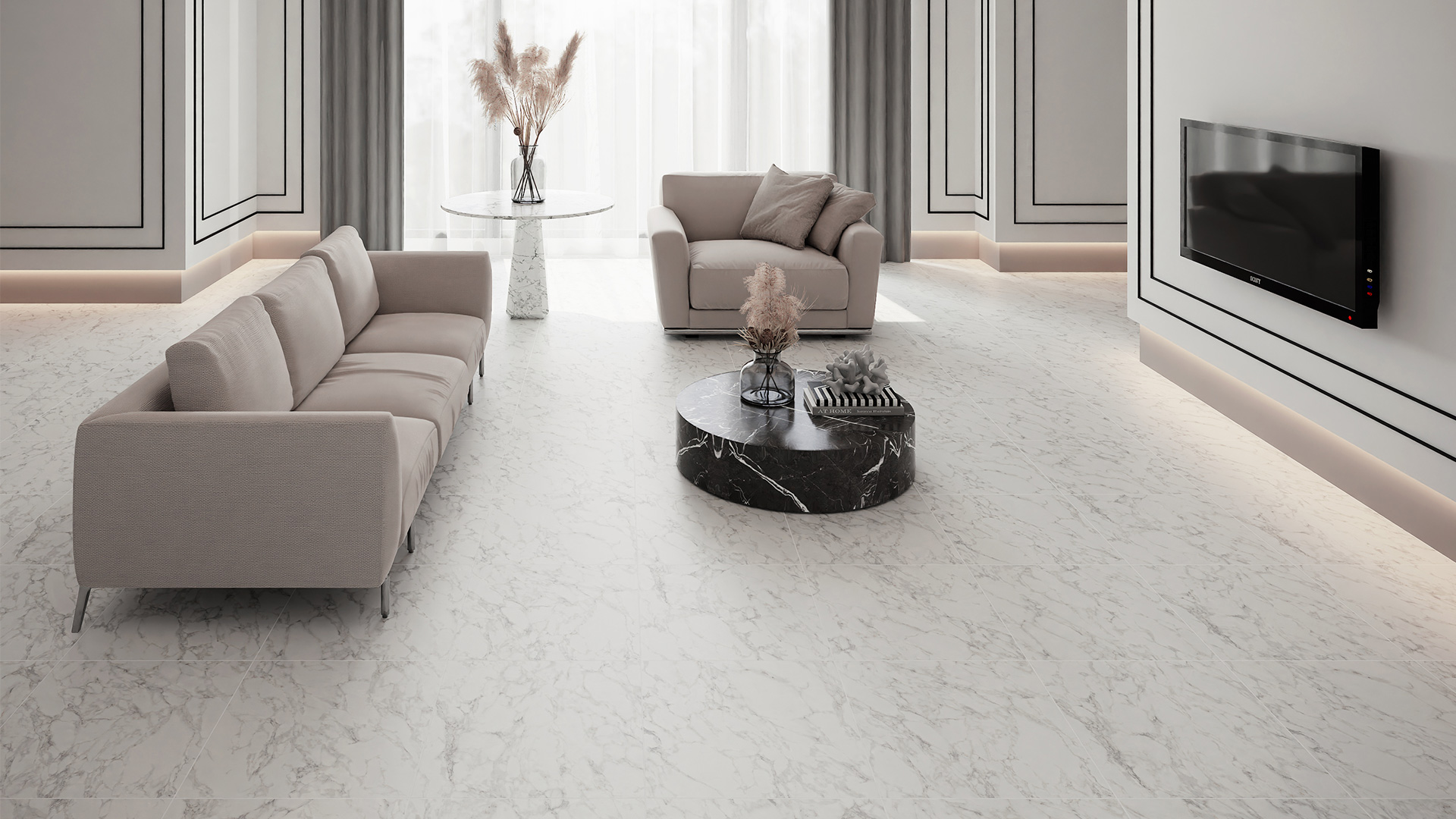 Healthy kitchen area with up to date design, The rock design with homogeneous white spots accents on dVisby Natural, RomanGranite quality that is resistant to household stains and chemical liquids, equipped with a granite tile surface that is coated with Silver Ion Technology, makes friends of Roman get a contemporary minimalist concept kitchen area that is not only comfortable, but also comfortable. clean and hygienic.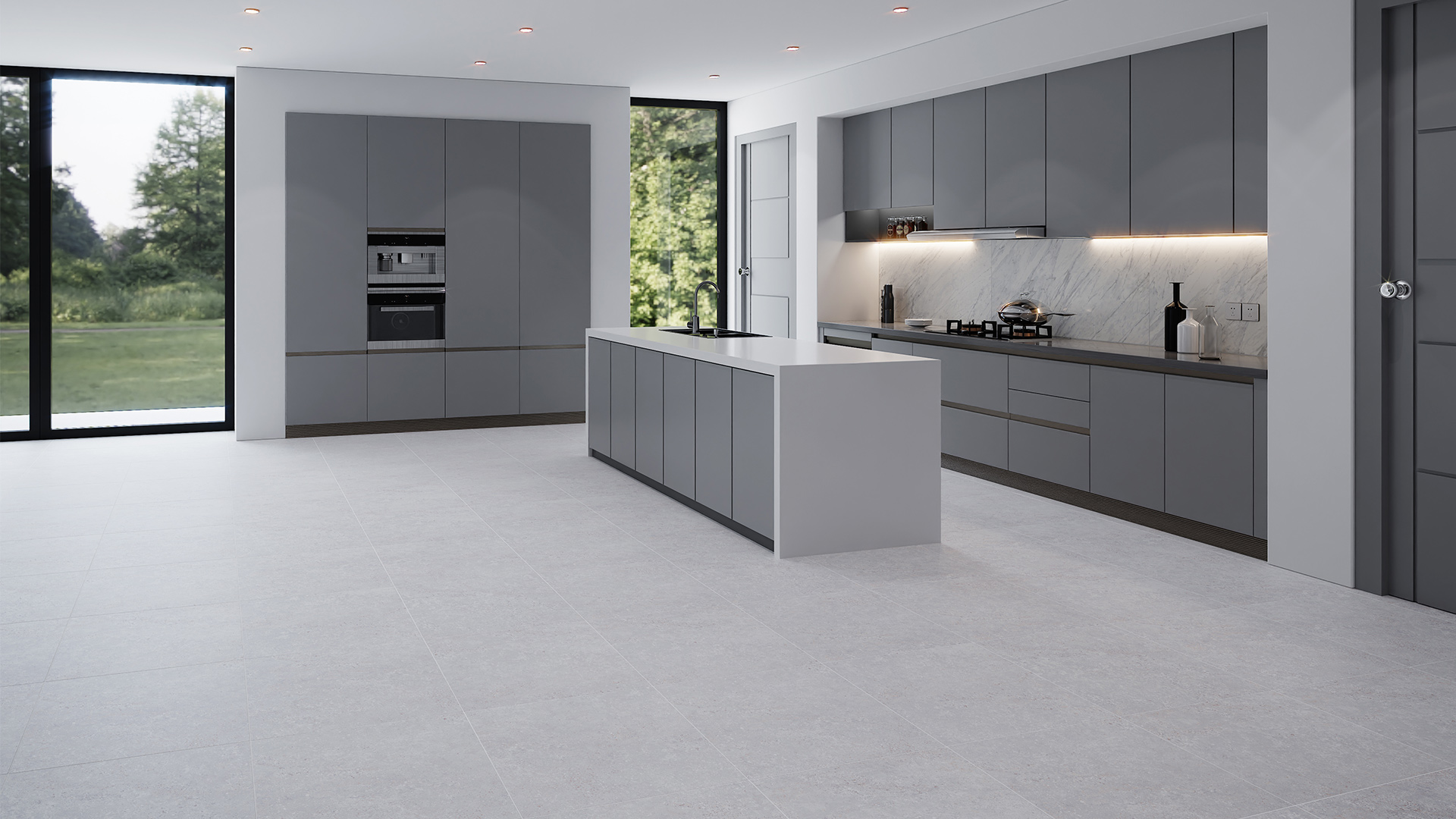 Odor-free and anti-bacterial children's area
Activities in the children's area are not limited with protection from dCalcite Bone. Parents don't need to worry, because the technology in RomanGranit FitMood Antibacterial which is active for 24 hours eradicates viruses and bacteria so they don't grow more.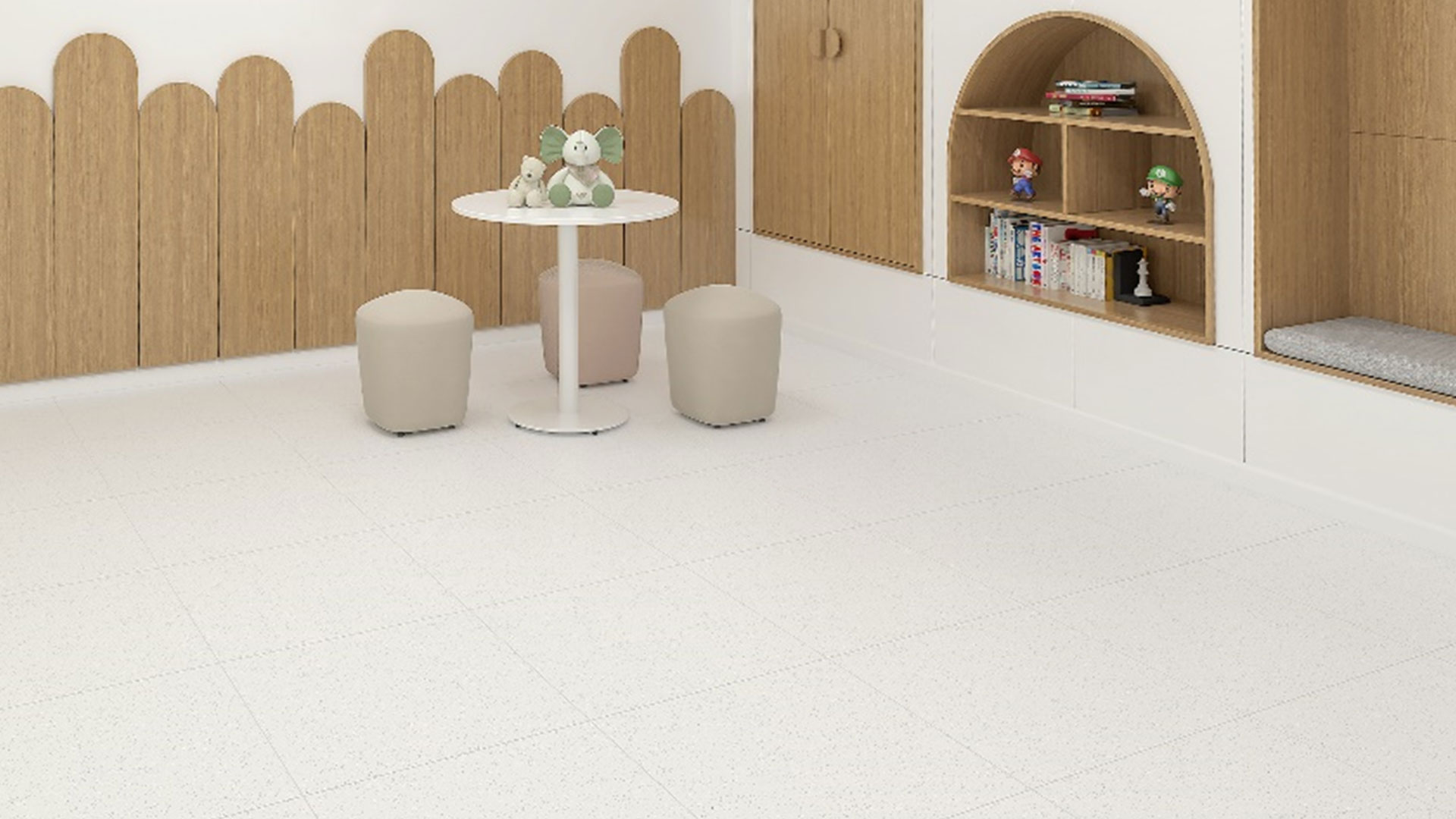 Prioritize health in public facilities, The use of granite tiles with anti-bacterial technology in public facilities such as health facilities will increase security from the risk of spreading viruses and bacteria.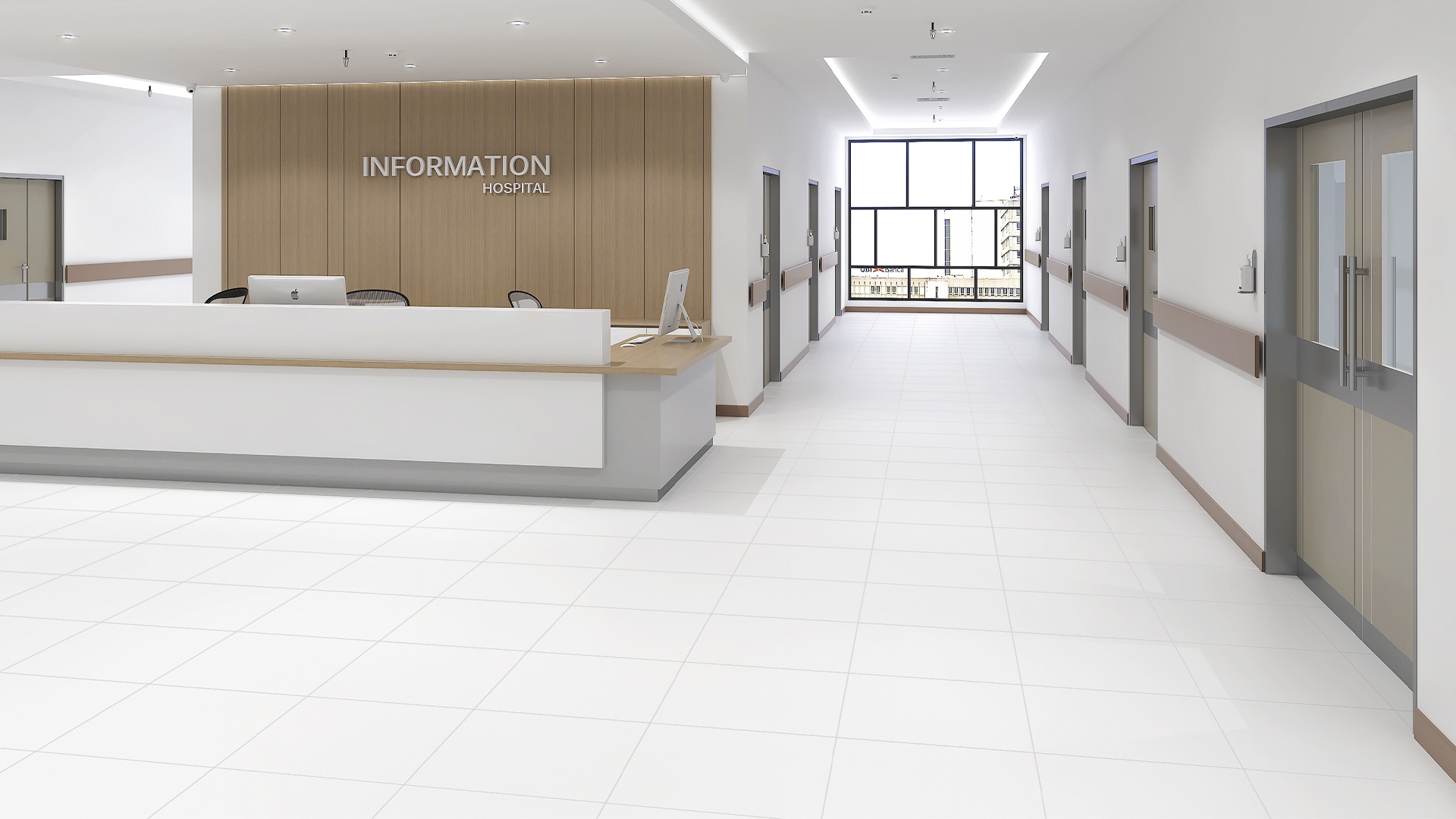 A healthy room with the desired design is not impossible. Because friend of Roman can get both of them at once without bothering to take care of them! Want to know more about RomanGranit FitMood Antibacterial? Come on, see how the expert explains it directly in the video Roman Webinar #04 below.