As a trendsetter in the porcelain and ceramic tile industry, Roman is actively launching new collections. The latest in August 2023, Roman released 3 collections of porcelain tiles measuring 60×60 cm. With an increasingly diverse choice, architects, interior designers, and building owners will find it easier to choose luxury and quality floor coverings at an affordable price.
Since ancient Roman times, natural stone has been the primary to clad majestic buildings. The beauty of the veins and colors of natural stone is timeless. It's no wonder that materials with a natural stone nuance are still in demand today. Especially with the presence of porcelain tiles, materials with a natural stone feel are now more easily accessible.
In providing porcelain tiles with a natural stone feel, RomanGranit has always been at the forefront with its hundreds of collections. The introduction of 3 latest porcelain tile collections under the RomanGranit Gloss Mood category further complements the product portfolio its offer.
The glossy surface of the porcelain tile is also supported by the stunning design and color of natural look. Thanks to Digital Tecnica technology, the appearance of natural stone on its surface looks very natural. These porcelain tiles can be applied to residential buildings, apartments, hotels, restaurants, retail stores, hospitals, and offices as surface finish either as flooring or as wall covering.
RomanGranit Gloss Mood is made from selected materials processed using the latest Italian technology. This porcelain tile is fired at temperatures above 1,200 °C. As a result, the water absorption of the porcelain tile is below 0.50%. In line with the international ISO 13006 standards applied by RomanGranit, this porcelain tile falls into category 1a.
Here are the 3 latest stone inspired glazed porcelain tile collections from Roman:
dPirgon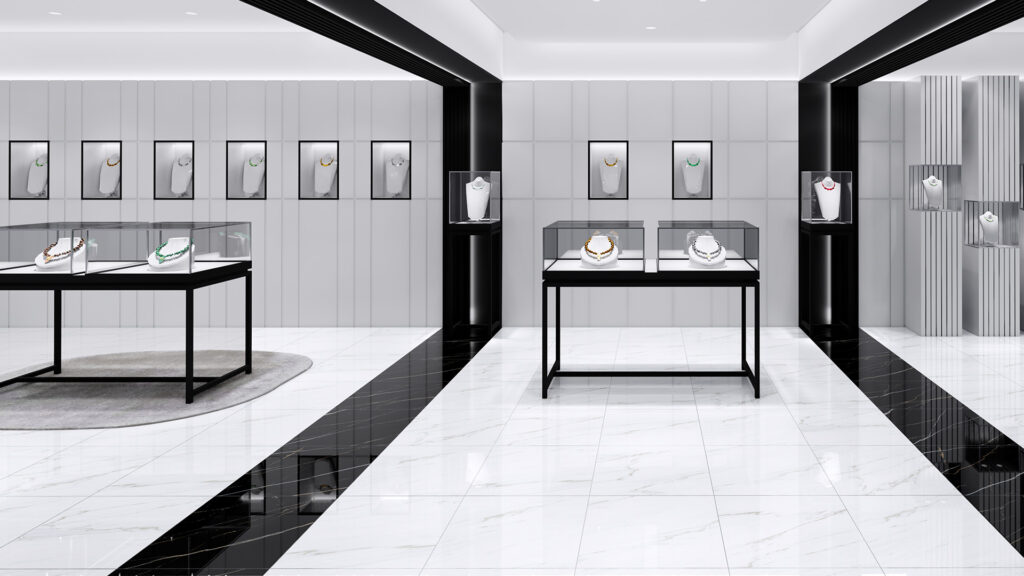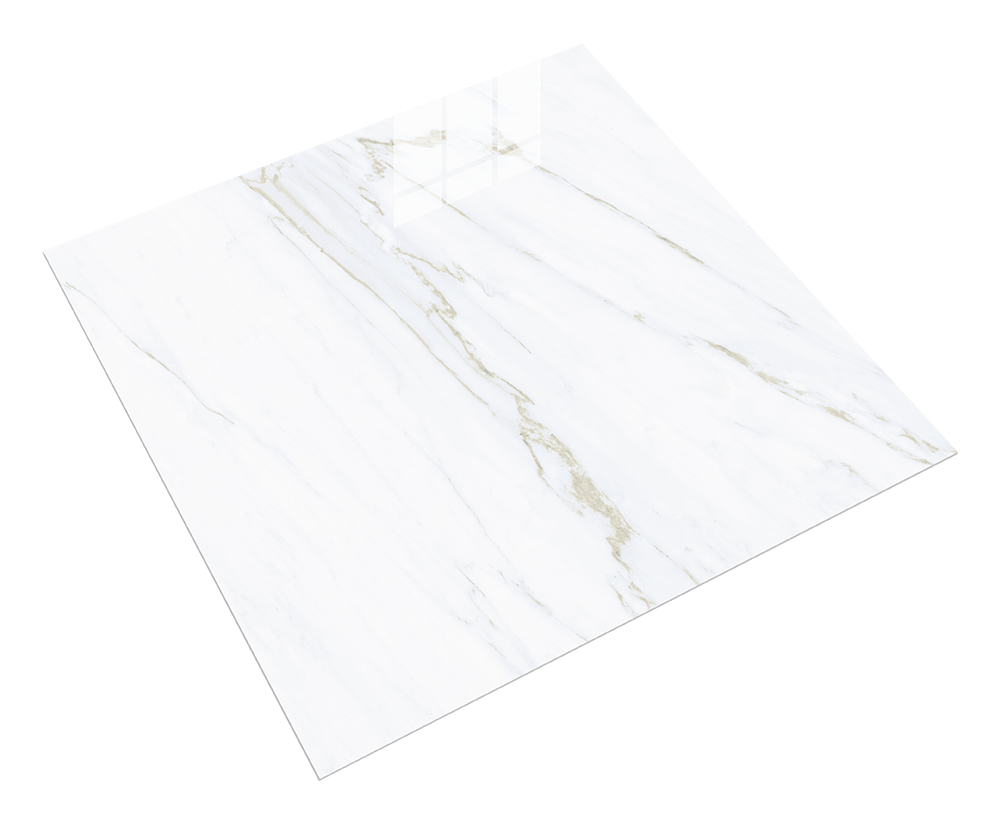 Floor tile dPirgon Aspro 60×60 cm (RomanGranit Gloss Mood)
The dPirgo Aspro collection is inspired by white Italian marble with brown veins. With its neutral color, this porcelain tile can be applied to various design styles from classic, contemporary to modern minimalist. Each piece has different design variations (random faces) to produce a natural look.
Related article: 5 Reasons Why Marble Look Porcelain Tiles are a Top Choice for Modern Homes
dIberia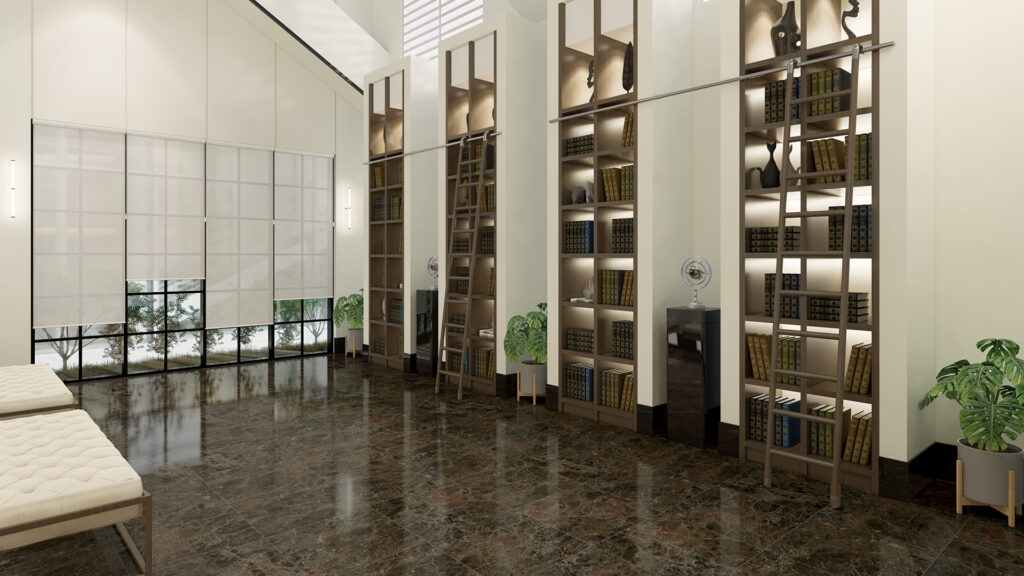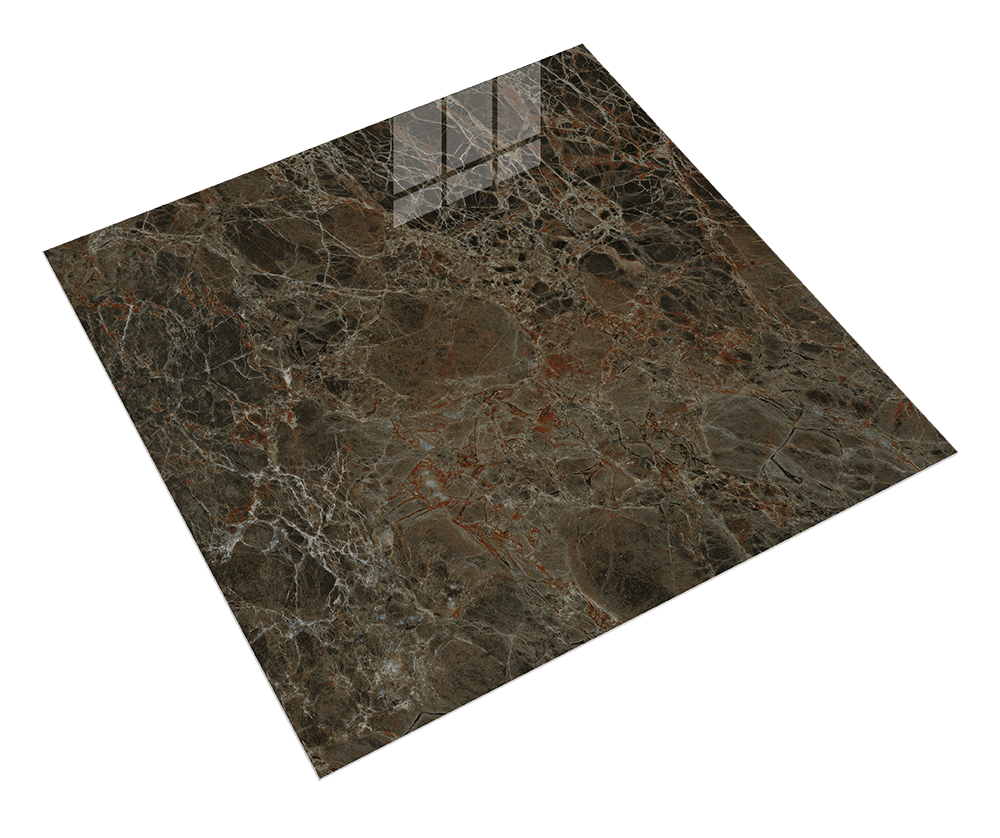 Floor tile dIberia Emperador 60×60 cm (RomanGranit Gloss Mood)
dIberia Emperador reproduces the elegance of the highly popular Emperador marble. The brown marble motif combined with cream veins exudes unparalleled luxury. This porcelain tile will enhance both residential and commercial buildings to look more upscale.
dRhodes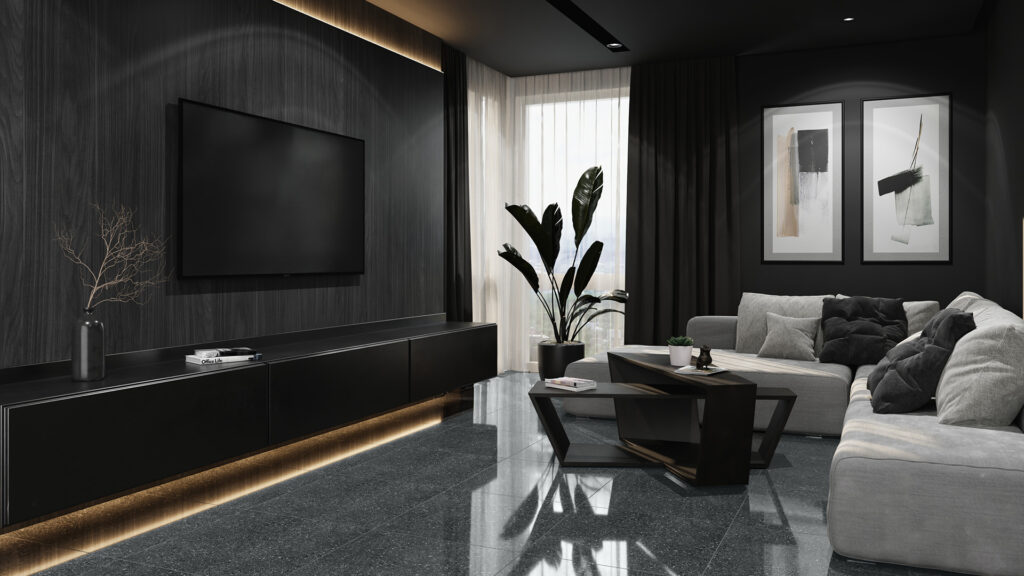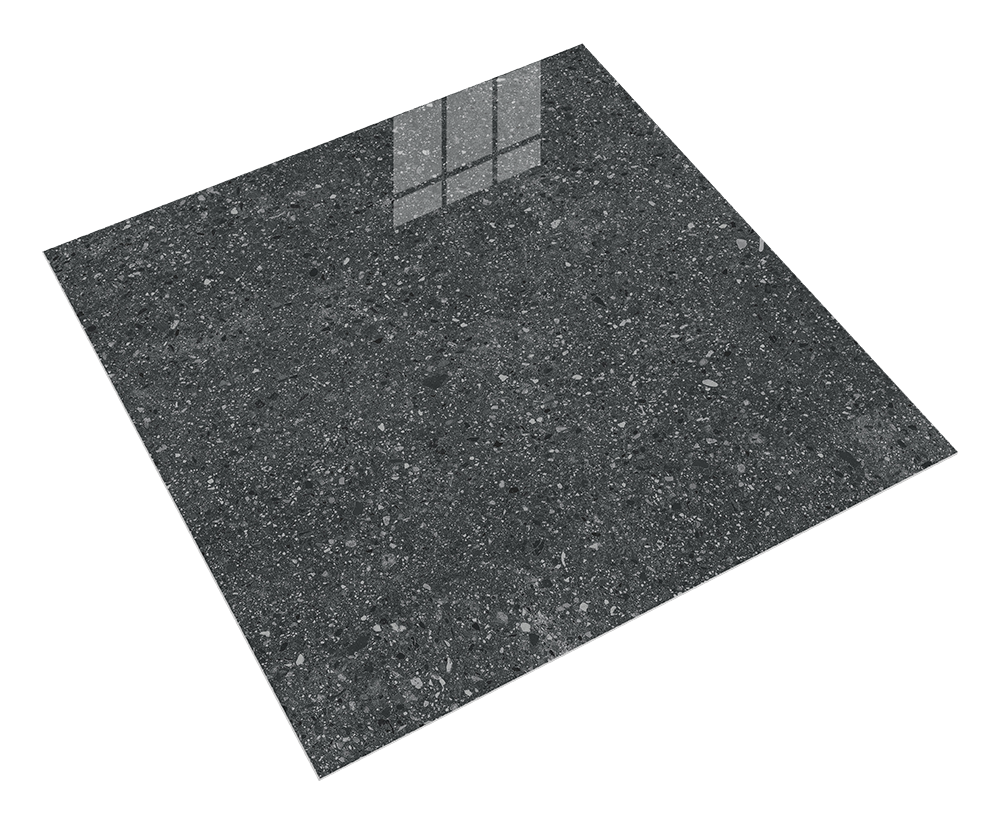 Floor Rhodes Charcoal 60×60 cm (RomanGranit Gloss Mood)
dRhodes presents a gray natural stone motif with characteristic white spots. With its glossy surface, the luxury of this homogeneous rock pattern will shine even more when exposed to light.
To get the latest and most complete RomanGranit collection, you can visit the nearest House of Roman showroom in your city. Also, find Roman products in the marketing network spread across Indonesia.