Floor finishing is not only chosen based on its function. Whether it's ceramic tiles or granite tiles, an important element to consider is a motif that fits the interior design or concept of a room. A touch of vintage granite tile motifs on modern interior concepts, for example. The right mix and match can certainly beautify various areas of your space.
This vintage motif ceramic tile is indeed a trend lately. This motif is inspired by hydraulic tiles which can be used as decorative elements to give an old accent to the space. Hydraulic tiles are an ancient floor covering material that was widely used in colonial houses in Europe and America. The unique motif is again popular today because it gives a vintage impression. This ancient motif is now found in many modern interiors.
The following spaces can be examples of how to apply vintage motifs to modern interiors :
1. Kitchen Backsplash or Wall
Kitchen walls (backsplash) should be covered with materials that are easy to maintain. To make it look unique, beautify the kitchen backsplash by installing granite tiles with a batik dGaudy Corolla pattern. The unique style makes the kitchen atmosphere look different. This product is also very porous so it is very easy to clean.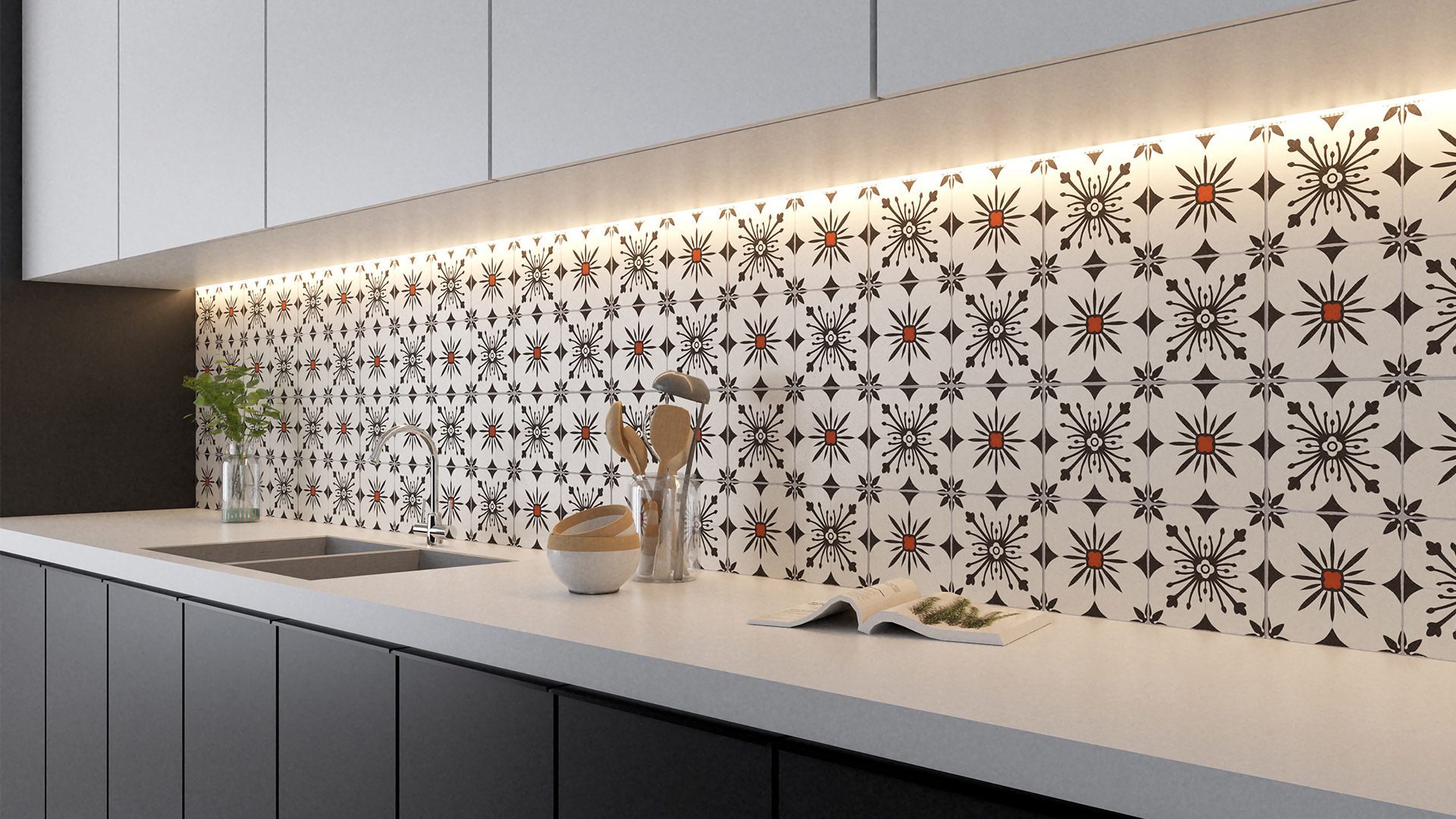 2. Clean kitchen floors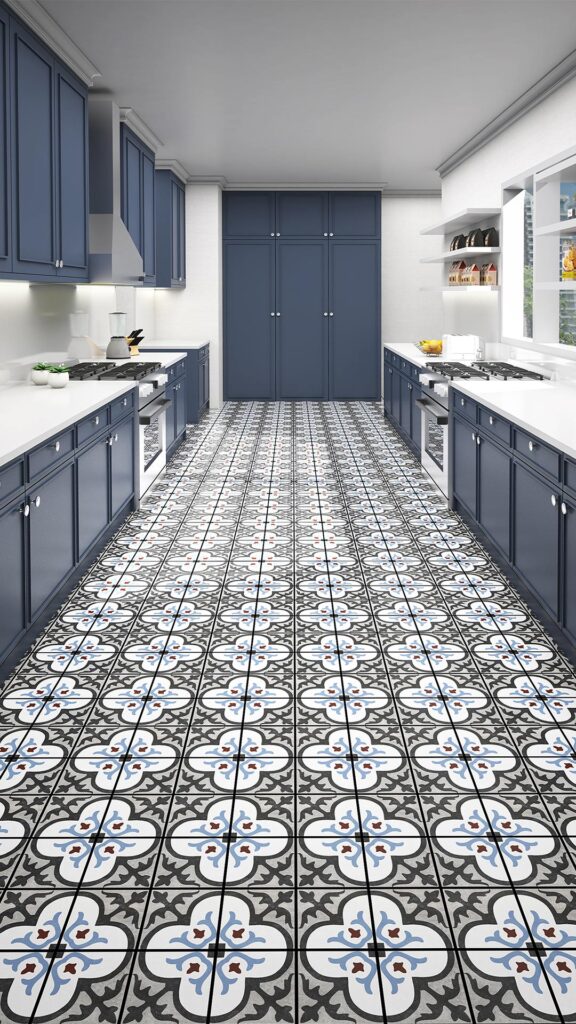 Friends of Roman can choose vintage granite tiles with the same and not random motif, such as the kitchen floor below which uses RomanGranit Vintage Mood dGaudy Stilo. The surface is also not slippery, making it suitable for kitchen floors that are prone to wetness. In addition, maintenance is easy and durable.
3. Cafe Interiors
The thick vintage impression of this cafe is obtained through the vintage patterned floor. However, the space still looks modern and contemporary. The modern interior combined with vintage elements makes this cafe look more stylish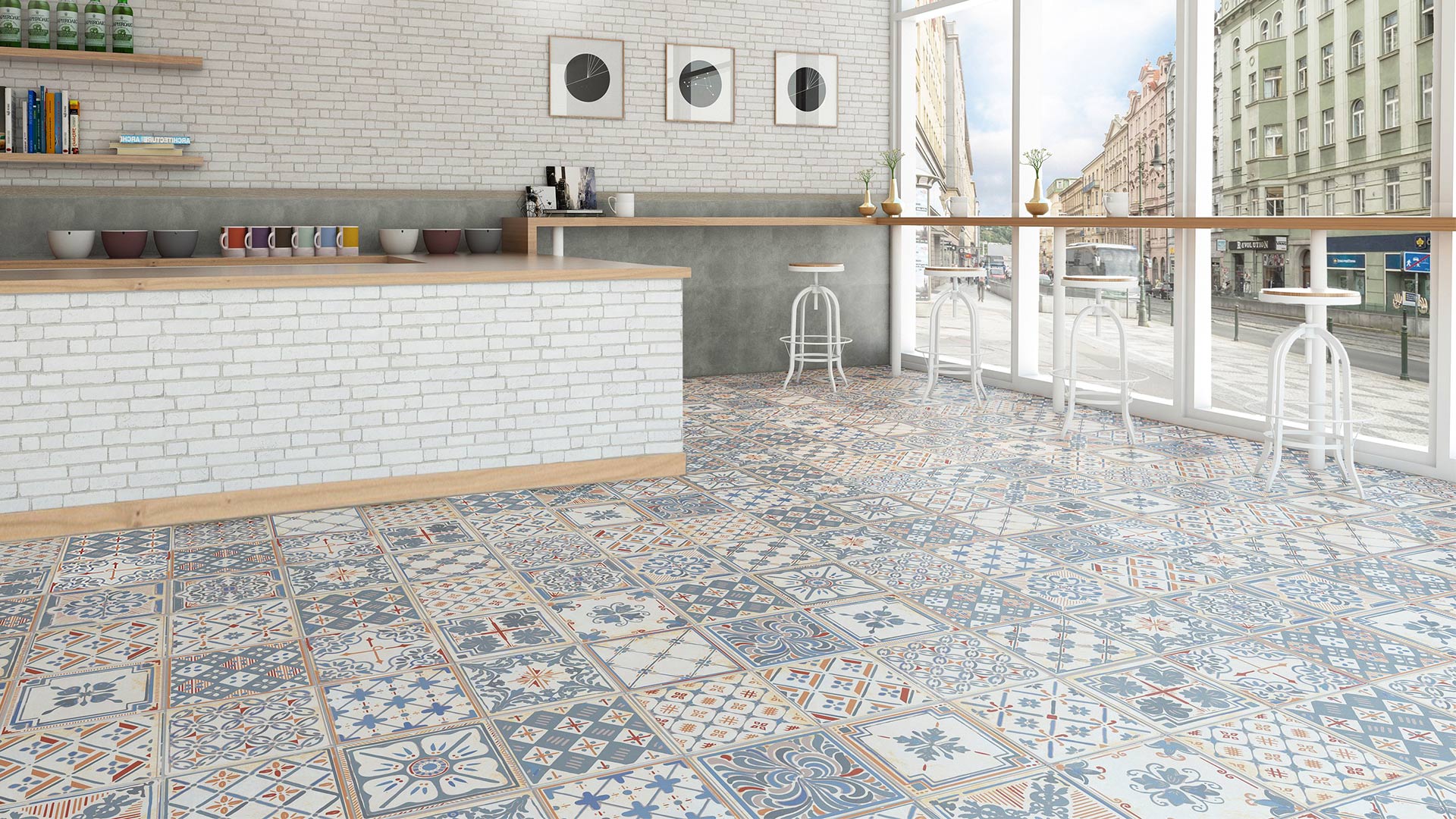 4. Living Rooms
Granite tiles with vintage ornaments on the living room floor give a warm and intimate feel, perfect for the character of this space. The dGaudy Ottagano collection combined with plain granite tiles makes it look like a luxurious carpet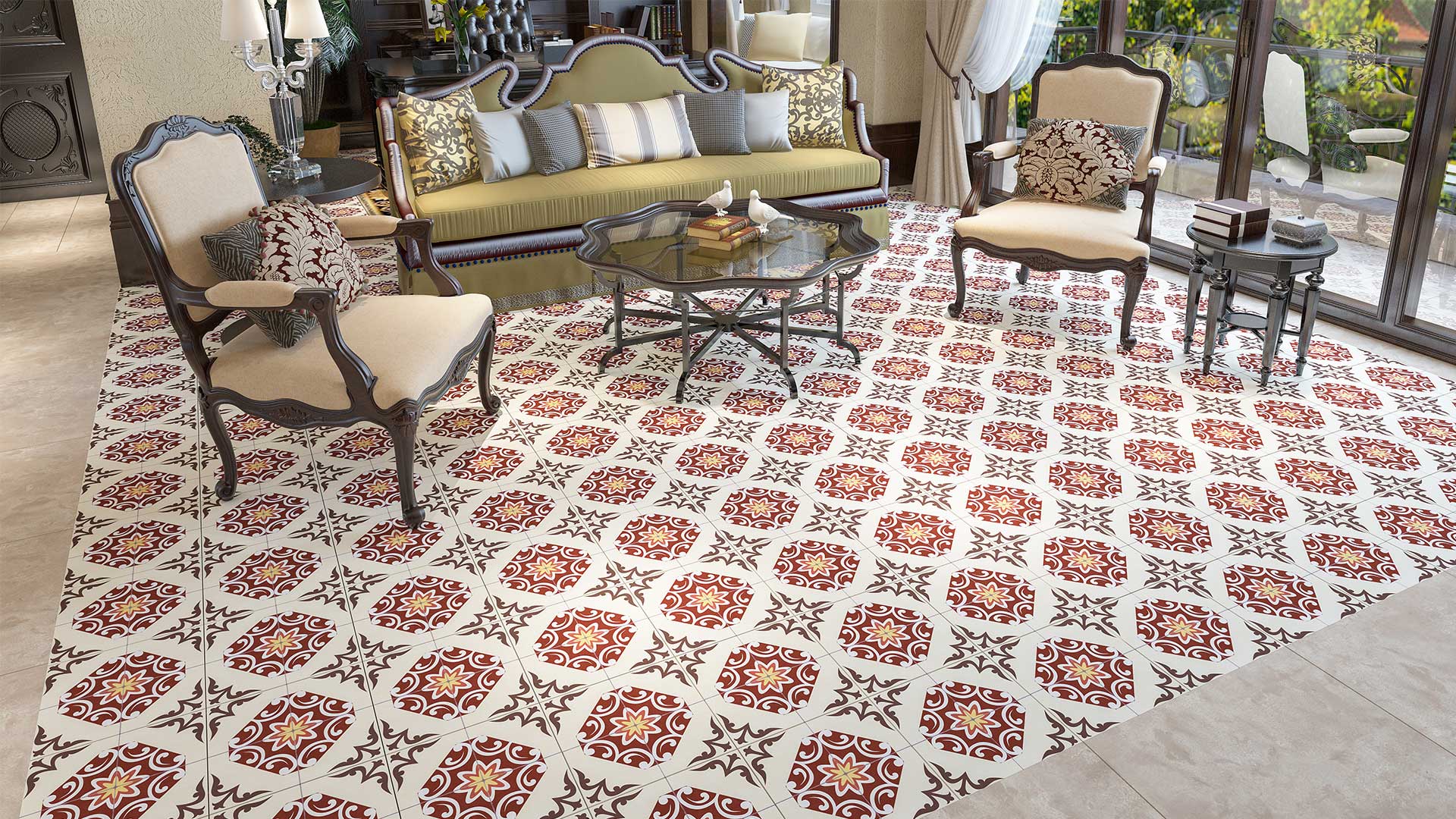 5. Office reception area
To give a different and impressive feel to every guest, the choice of vintage motifs can still support the modern interior concept of your office. The vintage granite tiles blend beautifully with the furniture and decor that gives it a modern feel.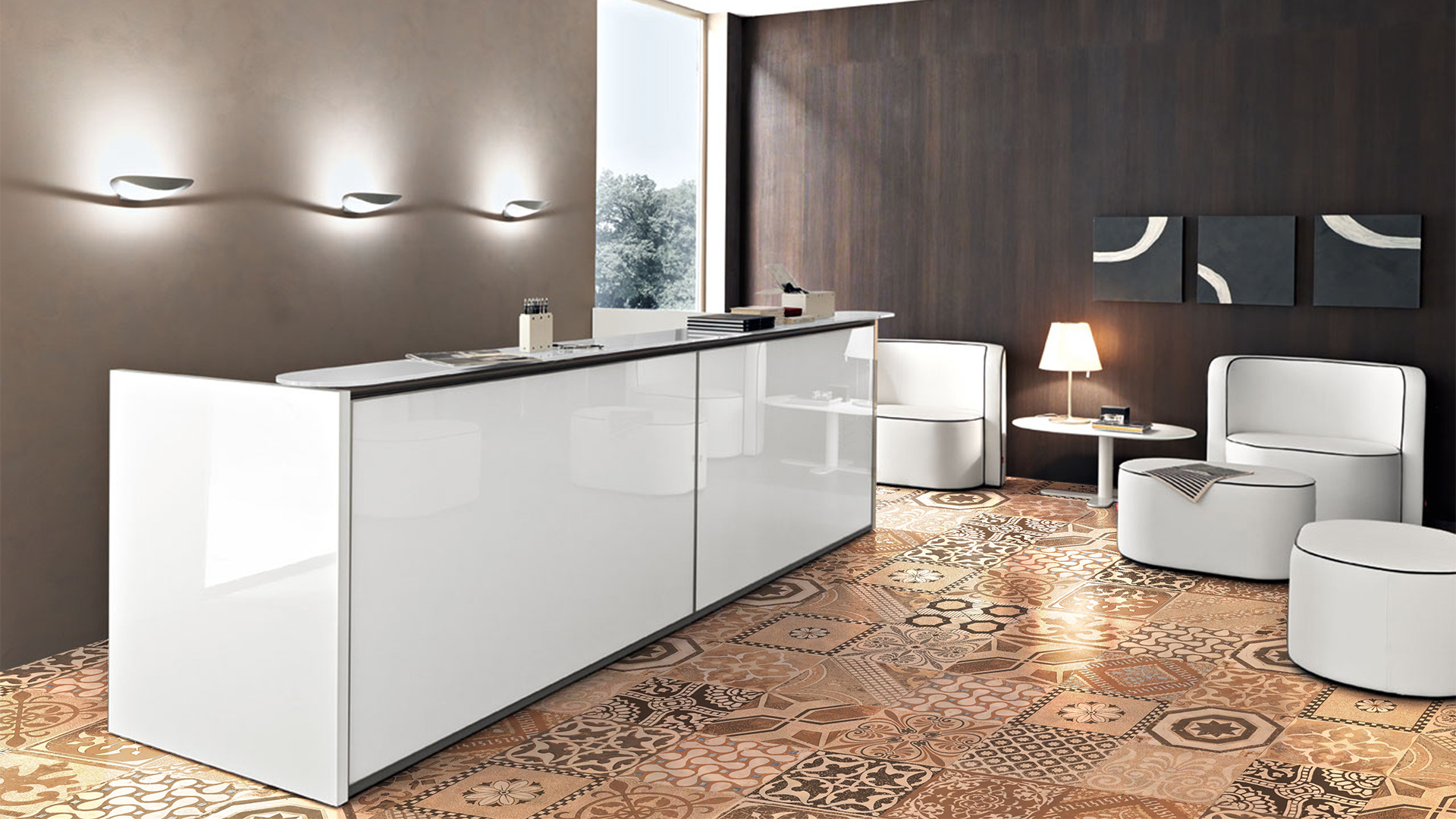 6. Breakroom Corner
The application of modern interior design by highlighting the monochrome color becomes more unique and "fresh" because it is supported by the use of vintage-patterned ceramic tiles of the same color.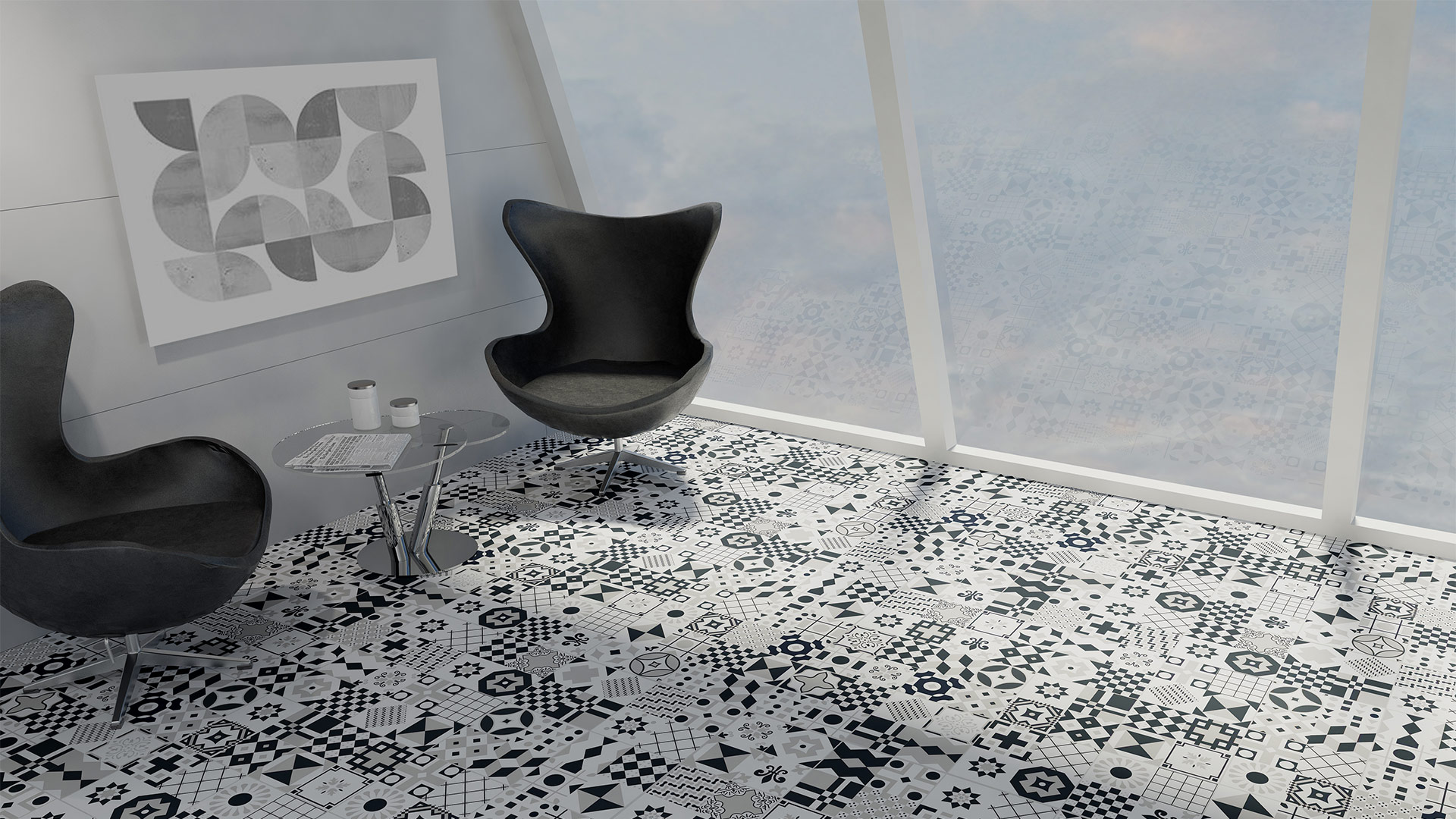 These are some solid and match inspirations that friends of Roma could apply when using vintage-patterned granite tiles in a room that has a modern interior concept. Find more inspiration about interior and exterior design at roman.co.id!